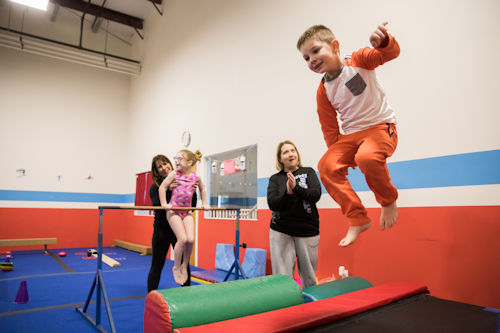 This enriching 50 minute program is offered in our small gym to provide a safe, calm and welcoming environment. Every class focuses on gymnastic skills, exploration of gymnastic equipment, fitness and movement education. In addition, the environment provides opportunities for socialization and following directions in a gross motor environment. Note: support of a caregiver is required for each participant.

A one time trial class is required prior to registering for full session.

Additional information:
Download Camp Flyer & Registration Packet

Contact Aim High Academy if you have any questions regarding the Cosmic Kids program.